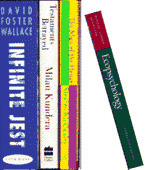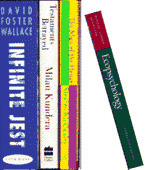 Pennsylvania Title Insurance Web Page
Book Store

Title Insurance & Real Estate Books
Starting Out: The Complete Home Buyer's Guide by Dian Hymer, Published by Chronicle Books, February 1997, List Price $17.95 and the last time we checked you get it for a Savings of 20% off of list. One of America's most successful real estate brokers comes to the rescue with a home-buying guide based on decades of experience in helping people find the perfect homes to fit their needs and budgets. Charts, checklists, and sample contracts demystify the home-buying process, while sidebars offer real-life anecdotes.
Click Here for the Latest Price and Ordering Information
Check out these titles! Readers who bought Starting Out : The Complete Home Buyer's Guide also bought:
How to Grow Fresh Air : 50 Houseplants That Purify Your Home or Office by B. C. Wolverton, List: $15.95, Our Price: $12.76 You Save: $3.19 (20%) Plants are the lungs of the earth. This revolutionary guide, based on 25 years of research by NASA, shows how common houseplants can combat sick building syndrome and cleanse the home or office of common pollutants. Color photos & llustrations. Online promo.

In research designed to create a breathable environment for a NASA lunar habitat noted scientist Dr. B. C. Wolverton discovered that houseplants are the best filters of common pollutants such as ammonia, formaldehyde, and benzene. Hundreds of these poisonous chemicals can be released by furniture, carpets, and building material, and then trapped by closed ventilation systems, leading to the host of respiratory and allergic reactions now called Sick Building Syndrome. In this full-color, easy-to-follow guide, Dr. Wolverton shows you how to grow and nurture 50 plants as accessible and trouble-free as the tulip and the Boston fern, and includes many beautiful but commonly found varieties not generally thought of as indoor plants. He also rates each plant for its effectiveness in removing various pollutants, and its ease of growth and maintenance.
Click Here for the Latest Price and Ordering Information

The Mortgage Hunter by Peter G. Miller, Published by Harpercollins, April 1996, List Price $13.50. There is no better home-finance book than this one, which explains how to obtain the best mortgage for your situation. Emphasis is on cutting mortgage costs, such as by making extra mortgage-principal payments when possible, and on mortgage alternatives for less than perfect borrowers.
Click Here for the Latest Price and Order Information

Law of Title Insurance by Jr. Burke, D. Barlow / Hardcover / Published 1986, Our Price: $70.00 (Special Order)
Click Here for the Latest Price and Order Information

Pennsylvania regulations : containing Title 31-- Insurance Department regulations, (Hard to Find)
Click Here for the Latest Price and Order Information

Home Inspection Guild for Buyers and Sellers, which describes the inspection process and how to choose an inspector. It also lists other specialized services, such as radon, carbon monoxide, and lead testing, that consumers should consider hiring an expert to perform. For a free copy while they last, send a self-addressed, stamped (55 cents) 9-by-12 envelope to AmeriSpec, 1141 Lake Cook Road, Suite C-1, Deerfield, IL 60015.

The Master Plan for Professional Home Remodeling, by the National Association of the Remodeling Industry's free magazine. It tells how to find professional remodelers, helps you understand remodelers' contracts, and provides a typical project timeline. There are also articles on design trends, especially in bathrooms and kitchens. For a copy, call 800/440-6274. Callers will be prompted for some information pertaining in demographics, such as number of years in their present home, and mailing address.


The Pennsylvania Title Insurance Web Page is proud to be included in the Associate Program of Amazon.com Books with its database of over 2.5 million books. The types of books that we will offer will cover areas like title insurance, real estate and financing.
Amazon.com Books has agreed to be responsible for all orders taken, billing, shipping, and customer service for any books ordered through the The Pennsylvania Title Insurance Web Page. Amazon Books quarantees you the same high level of customer service you would receive at their Amazon.com internet site.

NOTE:
This site does not sell or specifically recommend any title insurance agent or underwriter.
Title insurance must be purchased from a licensed agent or underwriter.


Page written November 15, 1997, Last Updated March 1, 2009







Copyright 1997 - 2009 by Alpha Advertising, All rights reserved.

Return to the Pennsylvania Title Insurance Web Page